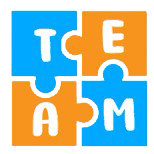 Lumina specializes in team-building experiences that are not only interactive and fun but also promote collaboration, communication, and creativity.
Our team-building events have been carefully designed to cater to individuals of all abilities and ages, ensuring everyone can participate and contribute to the team's success. We aim to provide a fun and engaging experience that enhances team dynamics, encourages problem-solving, and promotes a positive team culture.
Our experienced facilitators will guide your group through various challenges and games that require cooperation and teamwork. From physical challenges to mental puzzles, our activities are designed to bring out the best in your team and encourage them to work together to achieve a common goal.
Whether you want to strengthen existing teams, integrate new team members, or have fun, our team-building experiences are the perfect solution.
So why not book your team-building event with us today and see its positive impact on your team's performance and morale!