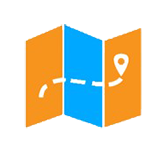 Get ready for an epic scavenger hunt event filled with fun puzzles, wild challenges, and unexpected twists and surprises at every turn.
With advantages hidden throughout the game, your team must communicate and collaborate, think outside the box, and race against the clock to come out on top. But beware, because other teams will be hot on your heels, ready to throw you off your game in any way possible.
Think you have what it takes to outsmart the competition and emerge victorious? Then gather your team and get ready to face a test of skill, strategy, and teamwork. The challenges and puzzles test our teamwork, communication, and creative thinking rather than our physical prowess!